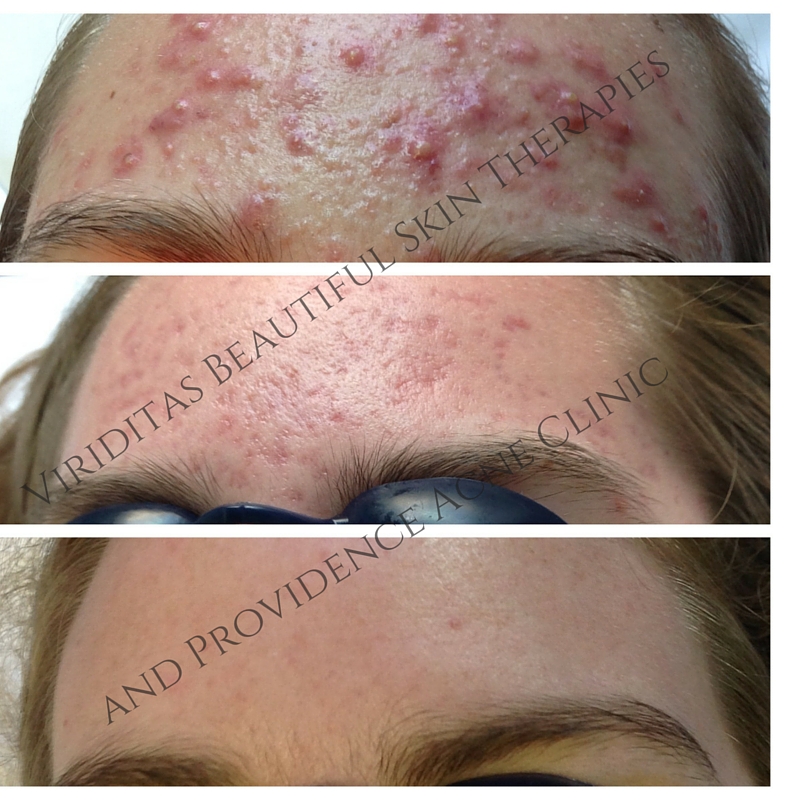 STOP STRUGGLING WITH YOUR SKIN!
GET STARTED ON CLEARER SKIN TODAY
scroll down for lots more info....
"Love this place! ..cleared the acne I had been struggling with for 14 years, despite seeing dermatologists that entire time and being on Accutane twice (at the highest and longest dosage allowed)... It really worked and the compliments on my clear, glowy face started rolling in!!" ~ Kim M, Exeter RI
**************************************************************
The Providence Acne Clinic at Viriditas has a 95% success rate for achieving clear skin in 3 months. Since 2010 clients with moderate to severe acne come to us when they're finally ready for real results without drugs or surgery. If you are done with antibiotics and prescriptions with serious potential side effects, then you need to call today @ 401-632-4444
Your team of professional, compassionate acne specialists (licensed Estheticians) integrate in-office treatments with supervised homecare and life-style education to achieve lasting results.
Acne clients at Viriditas receive the benefit of one-on-one consultation and continual guidance.
"This isn't a 5 minute, write a quick prescription and see you in 6 months program. It's not practicing medicine. It's practicing healthy skin."~ Laurie Neronha, Owner and Senior Acne Specialist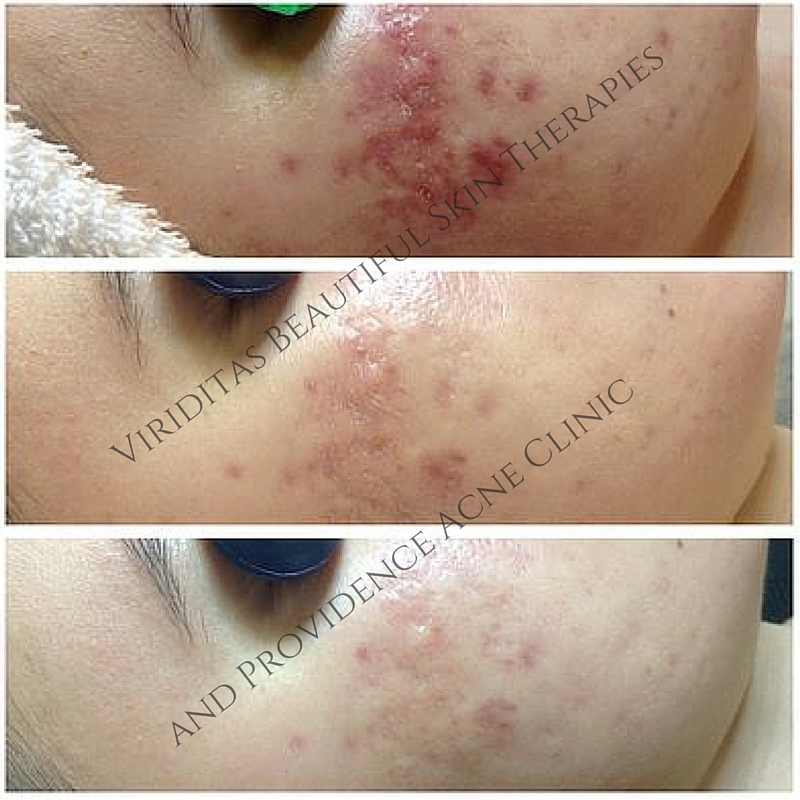 Your homecare is personally overseen and adjustments are made bi-weekly until you are clear. And then you learn how to STAY clear.
"I highly recommend this service to all moms with teens struggling with their skin.
It is a game changer!" Dori D, Rehoboth MA
Acne is a disease process that manifests at the skin level. Though acne cannot be "cured" (we are not practicing medicine), you will learn how to control acne so it doesn't control you.
A complete treatment program is formulated specific to your skin, and includes education, in-clinic treatments, recommendations for dietary adjustments, helpful supplements and a highly effective home care plan.
"Transformative." ~ Janelle B, Exeter RI
After observing your skin, you go home with fully detailed instructions, and specialized OTC (over the counter- non prescription) products, including cleanser, antiseptic toner, 2 serums, moisturizers and sunscreens and fully detailed instructions for home use. These are not optional and are required to get your skin clear. At each visit or check in, your program will be adjusted and strengthened to get you clear fast.
"I never thought I could say good bye to acne but I can now!" ~ Nora B, Plainville MA
Cost of home care product is not included, and is generally less than $150 at your first consult. Its worth it! Typically, your products will be strengthened as your skin begins to clear, until you STAY clear. This may mean an additional 2-4 products as you progress, ranging in price from $10- $40. The home care is highly effective, and is a vital part of the program.
After your initial consultation and treatment with an Acne Specialists, follow-up RX Acne EXTRACT visits are scheduled every 2 weeks for an average of 3 months. Most clients will see significant change sooner.
"...my skin is looking so beautiful I still can't believe it...If you're thinking about making an appointment, DO IT. You won't regret it!" ~ Katie W, Rehoboth MA
AcneRX Consultation and Initial Treatment

~ In-depth acne consultation and first AcneRX Extract treatment.You will leave with all the knowledge you need to get clear. Follow up AcneRX Extract treatments are recommended biweekly until clear, on average 3 months. Price does not include recommended home care products.

1 hour 30 minutes

$150

.00

Book

AcneRX Consultation Only

~ Get the basic information you need to start your journey to clear skin. Price does not include recommended home care products.

55 minutes

$100

Book
***NEW! ACNE SOFT PEEL ~ Get closer to clear skin with this focused, time sensitive treatment. Start with a gentle, no down time acne peel, followed up with our Ultrasonic Soft Peel. This treatment is designed only for clients on our AcneRX program, to facilitate the clearing process. NO EXTRACTIONS. 20 minutes $70 Book
AcneRX Extract

for Face or Back ~ Designed to support and accelerate your home care acne protocols: includes a light proprietary peel or enzyme, extractions and disinfection only. Skin may be pink to red after: please plan social engagements accordingly. This selection is ONLY for clients actively participating in our AcneRX program, as your home care will significantly impact its effectiveness. *CONSULTATION REQUIRED* Recommended twice monthly until clear, and as follow up care. 45

minutes

$125

Book

AcneRX LED Blue Light Therapy

~ Targeted application of blue spectrum LED light, proven to help clear acne. For best results, treatments are recommended 2-3x weekly.

20 minutes

$40

Book

AcneRX Zap that Zit!

~ Quick disinfection of 1 or 2 blemishes with the Tesla High Frequency unit: reduces inflammation, redness and supports healing. Ideal for those pesky "undergrounders" before a special event.

10 minutes

$20

call to book 401-632-4444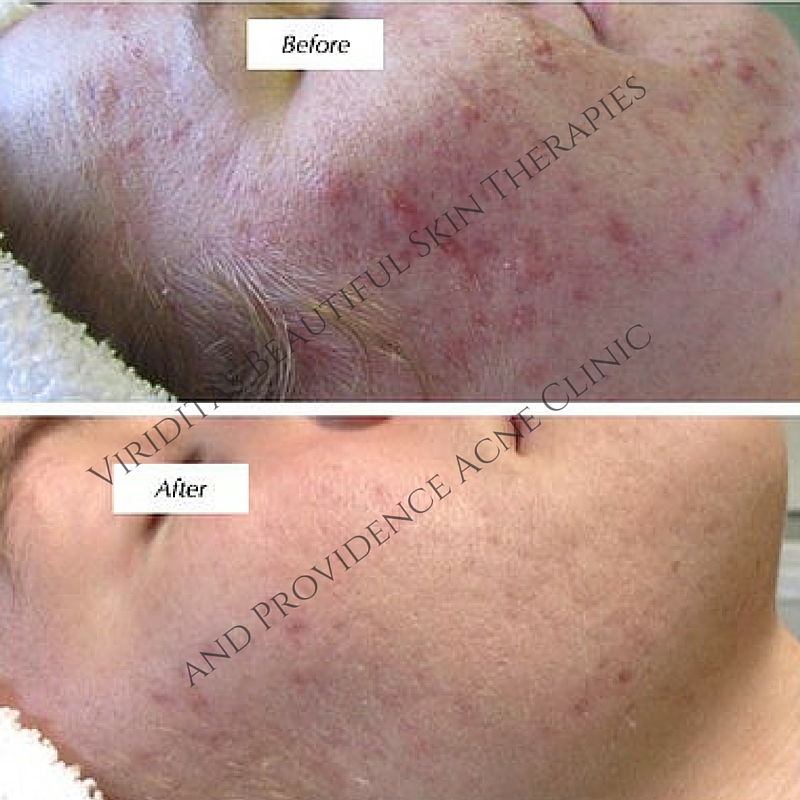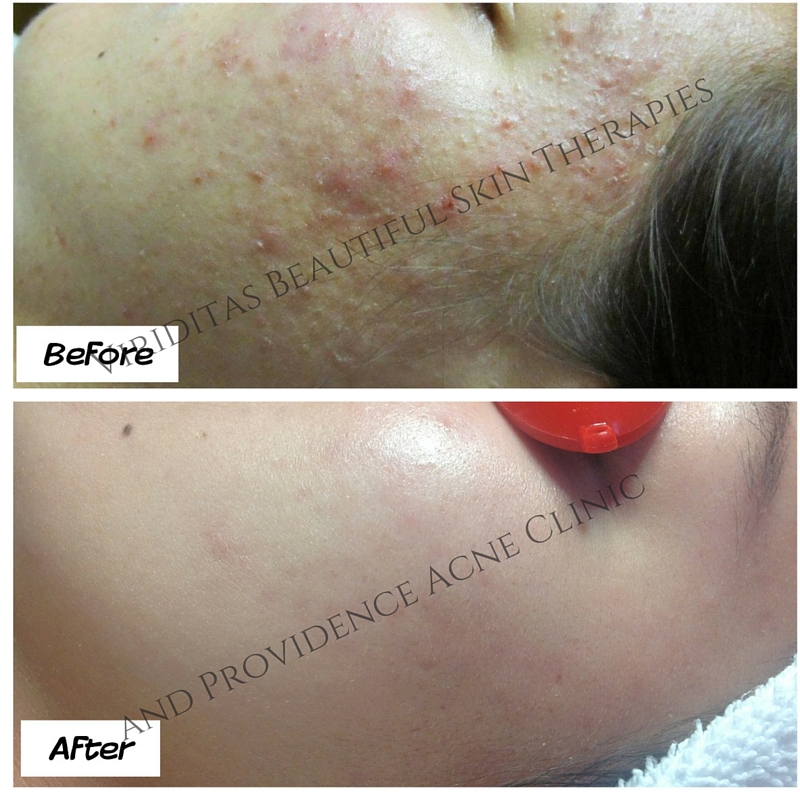 Check us out on Facebook Live talking about ACNE here!